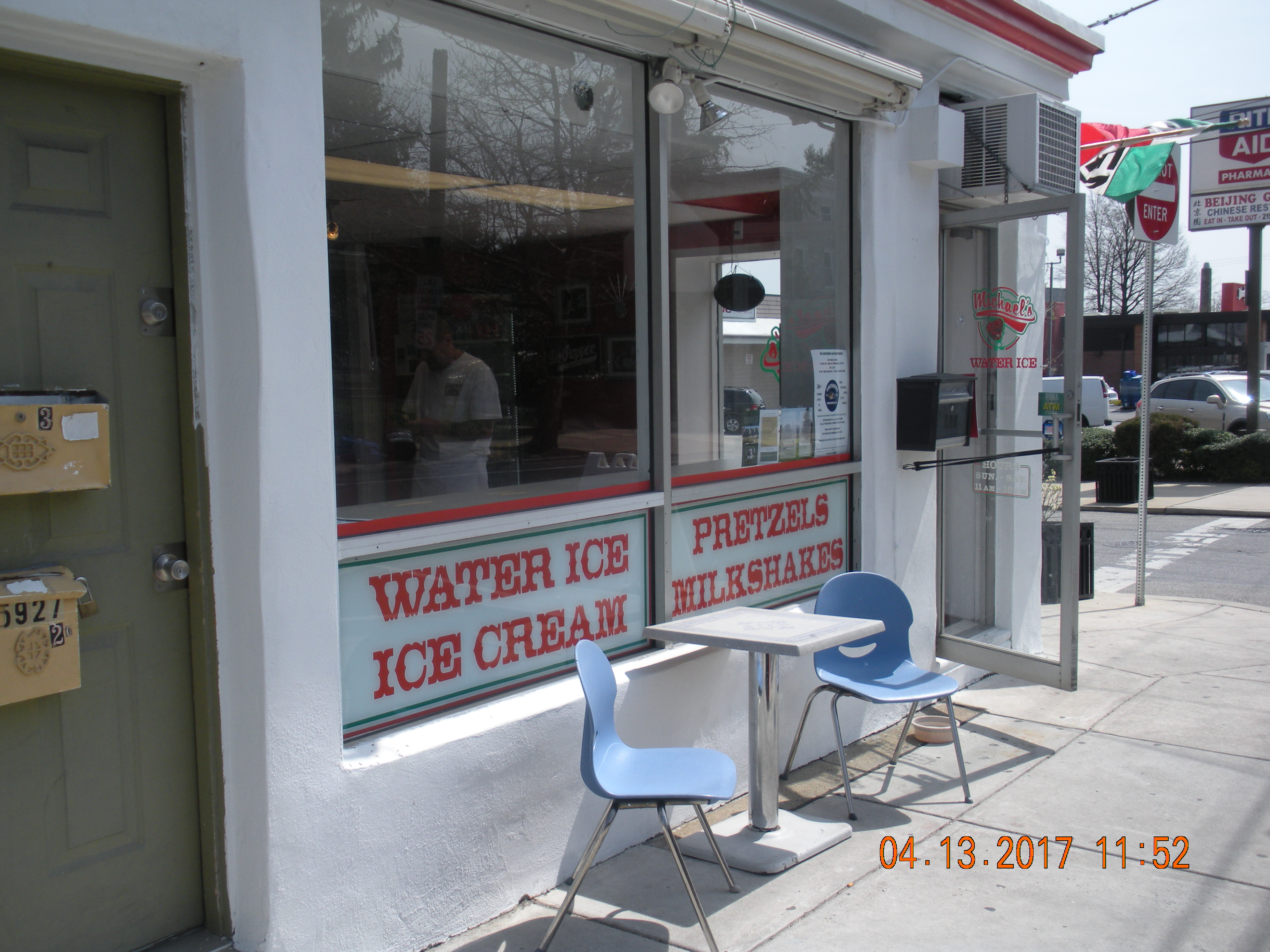 Need to satisfy your taste for Water Ice? Well drop what you're doin' and head to Michael's Water Ice on Ridge Ave. in Roxborough!
Conveniently located at 5925 Ridge Ave. Philadelphia (Roxborough), PA 19128 you can't miss 'em!
Stop in and see Scott Sr, Scott Jr. and Dave and let them lighten up your life with great tasting water ice and friendly atmosphere. Scott Sr. has been making water ice for over 20 years in the neighborhood and if you live in Roxborough, you probably already know him!
Got a special order? Call 215-483-1099 and these guys will set you up.
Need cash??? No worries!!! Michael's has an ATM.